AUGUST 09, 2022 - Va'etchanan: Why Repeat Stories?
Into The Verse
---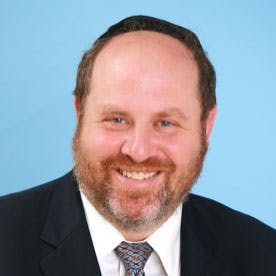 Rabbi David Fohrman
Founder and Lead Scholar
Parshat Va'etchanan tells the story of receiving the Ten Commandments at Mount Sinai. But wait… Haven't we heard this story before? Why does the book of Devarim repeat this story along with so many others?
In this week's episode, Ari Levisohn uncovers some subtle clues in Moses's retelling of this story that open up a new dimension to the book of Devarim. Moses isn't just telling us what happened. He is telling us how he experienced it and the unique lessons we can learn from his perspective.
Leave us a voice message: https://www.speakpipe.com/AlephBeta
---
---
Transcript
Check the Materials section above.
---