How to Heal a Broken Relationship
How to Heal a Broken Relationship
---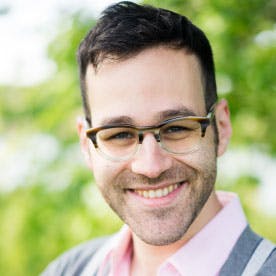 When things go wrong with a friend, it can seem impossible to go back to the way things were. Is it truly impossible? Join Imu and Rabbi Fohrman to find out.
Tisha B'Av is the day we're supposed to mourn and cry. But what does effective mourning look like? Is there a model in the Bible for it?
Join Rabbi Fohrman as he explores this pivotal question by re-examining the story of Rachel – the mother of our people – referred to in the Book of Jeremiah. The vision of Rachel weeping on high in the realms of heaven may offer a new understanding of mourning – and a whole new way to think about Tisha B'Av.
What was it about Rachel and her tears that made such an impact? Revisit the bitter struggle of Rachel and you'll gain an entirely new perspective on relationships, empathy, and the power of mourning.
---