¿Podemos cambiar la voluntad de Dios con nuestros rezos?
El verdadero efecto que nuestros rezos pueden tener en la voluntad de Dios
---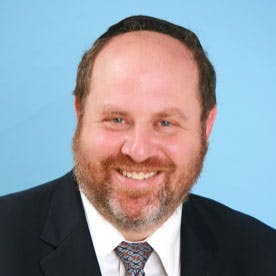 Rabbi David Fohrman
Founder and Lead Scholar
For the English language version of this video, visit: https://www.alephbeta.org/playlist/can-prayer-change-gods-mind
¿Acaso nuestros rezos pueden hacer que Dios cambie de opinión? Este video explora dos Midrashim que discuten sobre el intento humano de oponerse al ángel de la muerte.Sí, escuchaste bien - los rabinos discuten sobre si se puede o no esquivar la muerte.
Bajo la superficie de estas dos historias haya lecciones profundas sobre cómo podemos lograr que Dios cambie de opinión a través del rezo. ¿Podemos escuchar los mensajes implícitos que Dios nos manda y responder de forma apropiada? Estos son sólo algunos de los elementos de un rezo efectivo.
En el video de la parashá de esta semana,el Rabino Fohrman señala que estas dos fascinantes historias parecen dar lecciones contradictorias sobre la forma de interactuar con Dios y nos obligan a plantear una pregunta teológica: ¿Qué influencia, si es que la hay, podemos tener con nuestros rezos, en las decisiones de Dios?
---