¿Acaso pegarle a la piedra fue tan horrible?
El motivo por el que Moshé debía hablarle a la piedra
---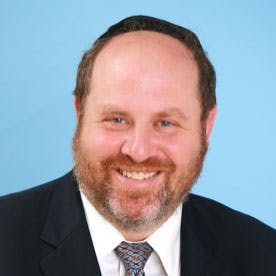 Rabbi David Fohrman
Founder and Lead Scholar
For the English language version of this video, visit: https://www.alephbeta.org/playlist/why-moses-had-to-speak-to-the-rock
En la parashá de esta semana, se nos presenta el extraño episodio donde Moshé le pega a la piedra. Debido a esa pequeña infracción, se nos dicen que Moshé no va a entrar a la tierra con el pueblo de Israel. ¿Por qué? ¿Qué debía enseñarle al pueblo, ese pequeño acto de Moshé de hablarle a la piedra?
---