¿Qué significa ser una buena persona?
Cómo ser una persona buena de acuerdo a la Biblia
---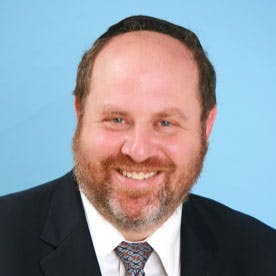 Rabbi David Fohrman
Founder and Lead Scholar
For the English language version of this video, visit: https://www.alephbeta.org/playlist/how-to-be-a-good-person
¿Cómo podemos responder a la pregunta sobre las cualidades que nos hace ser "buenos" seres humanos en los ojos de Dios? Este video analiza los versículos de dos diferentes discursos en la Biblia, uno de Moshé y otro de Mica, sobre qué es específicamente lo que pide Dios de nosotros.
En Parashat Ekev, leemos que Moshé le dice al pueblo exactamente lo que Dios pretende que hagamos en la vida - pero el profeta MIca, hace un discurso similar muchas generaciones después donde exhorta al pueblo de una manera muy distinta. ¿Por qué? El Rabino Fohrman nos lleva al discurso de Mica para ver lo que nos dice la Biblia sobre los pilares básicos que definen a una buena persona.
---