Using Aleph Beta in the Classroom
Using Aleph Beta in the Classroom
---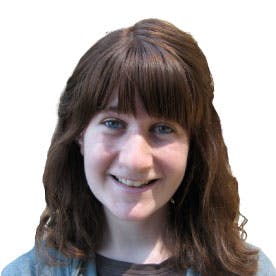 Come join Beth Lesch, for a tour of Aleph Beta resources that can help bring the Torah to life in your classroom or homeschool setting, as well as ideas about how to turn these resources into engaging lessons or assignments.
Are you a teacher? Want to get the most out of Aleph Beta for yourself and your students? Consider signing up for an Educator account.
Whether you are teaching from the classroom or the internet, an Aleph Beta Educator account can support your specific needs. Not only does an Educator account allow you to view absolutely all of our recorded materials, but it comes with additional perks to give you the support you need to serve your students!
When you subscribe for your new tax-deductible Educator account, you'll receive:
Unlimited streaming time in our library
Access to exclusive premium content
Printable lecture outlines & transcripts
Teacher's Guides designed to integrate Aleph Beta in the classroom
Streaming audio lectures
Free downloadable app for Apple & Android devices 
An invite to our private facebook community
Access to live events with Rabbi Fohrman
A license for public viewing, not available at any other membership level
And our most important feature……
The ability to create up to 30 student accounts for your students to use at home!
Yes, you read that right. You can now add free member level student accounts to your plan. This feature is great if you want to assign videos for homework or for projects. Sign up today!
---