Al Naharot Bavel: By the Waters of Babylon
Birkat Hamazon
---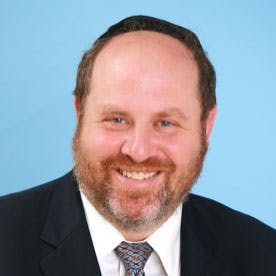 Rabbi David Fohrman
Founder and Lead Scholar
Al Naharot Bavel is part of the weekday benching, or grace after meals. It is a psalm, specifically, psalm 137, that we say before we begin the formal blessings.
Our presentation is largely taken from a webinar Rabbi Fohrman held one year on Tisha B'Av as a sort of Epilogue to a course on Shir Hamaalot. If you haven't seen that course yet, we strongly recommend you watch it before watching this epilogue that discusses Al Naharot Bavel. You can click here to access it now.
Rabbi Fohrman explores the connection between laughter, crying and singing. He takes a closer look at Psalm 137 and how it connects to Psalm 126, the song of ascent that will be sung when the Jews return to Zion. He demonstrates how muscle memory holds onto trauma, and how Naomi Shemer, was able to unearth the passion and pain of the psalms and reignite the desire for a unified Jerusalem, perhaps changing the course of Jewish history.
---
Transcript
Check the Materials section above
---