Your Host
Rabbi David Fohrman
Founder and Lead Scholar
Rabbi Fohrman is an internationally renowned lecturer on biblical themes, and the founder and principal educator at Aleph Beta. He has served as an adjunct professor at Johns Hopkins University, and as a lead writer and editor for ArtScroll's Talmud translation project. Rabbi Fohrman has also served as scholar for the Hoffberger Foundation for Torah Study. He is the author of The Beast That Crouches at the Door, a finalist for the 2007 National Jewish Book Award, The Queen You Thought You Knew, and The Exodus You Almost Passed Over. His most recent publication is Exodus: A Parsha Companion, the second of a five volume set on the weekly Torah portion.
Joined By...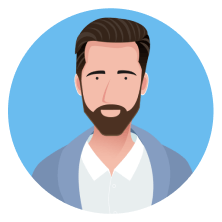 Ari Levisohn
Scholar
A long-time devotee of Aleph Beta, Ari joined the team in March 2021 and currently works as an Aleph Beta scholar. Ari studied at Yeshivat Hakotel, and has given shiurim in his hometown of Silver Spring, MD, his alma mater, University of Michigan, and in his current home in Jerusalem.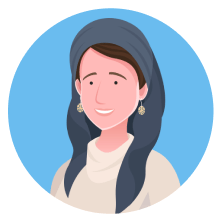 Beth Lesch
Scholar
Beth been a scholar at Aleph Beta since 2016. Before coming to Aleph Beta, she studied at Midreshet Rachel v'Chaya and Nishmat and directed Ma'ayan: Torah Study from the Sources. She recently moved to Jerusalem with her husband and children to begin a new adventure.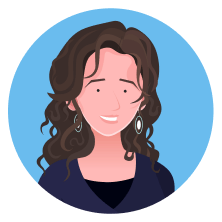 Tikva Hecht
Scholar
Tikva joined Aleph Beta in 2020 and works as an editor and scholar. She has a BA in Judaic Studies from YU, an MA in Philosophy from The New School for Social Research, and an MFA in Creative Writing from UC Riverside. She is working towards a PhD in Judaic Studies from Bernard Revel Graduate School.
Testimonials
Rabbi Fohrman clearly wants to engage his readers and have them see what he sees. In writing, as in his public lectures, he is enormously personable. Fohrman is just a masterful Torah teacher.
Rivkah Lambert Adler
The Jerusalem Post