The holiday of Purim can seem childlike. It is celebrated with costumes, carnivals and merriment. Our kids dress up as Esther, Mordechai, Haman and Achashverosh. They use plastic hats and cellophane scepters. Purim is the great holiday of make-believe.
Likewise, the Book of Esther – read on this day, in synagogue services worldwide – can easily masquerade as a child's tale. There's a villain who is out to hang Mordechai; a king who enjoys drinking and seems a bit naive; and there's the beautiful and noble queen, Esther. There are assassins, palace intrigue and a climactic battle scene. There's even a happy ending. What more could you ask for in a good child's story?
But there is a deeper Purim story, a richer narrative with hidden meaning, waiting for us all to encounter. But in order to see that story, we need to read the Megillah – and to see Purim itself with fresh eyes. Get started with some of the Purim videos we've produced for you below…
Purim: Redeeming the Sin of Eden
Is There A Hidden Purim In the Torah?
We know, we know… the story of Purim occurred hundreds of years after the events of the Five Books of Moses. But the Sages of the Talmud say something astounding… that there are hints to Esther, Mordechai and Haman buried in the text of the Torah itself. Where are the Sages coming from with this strange claim?
In this video series, Rabbi David Fohrman brings us all the way back to the very beginning of the Torah, connecting Megillat Esther to one of the first stories in the Bible, the Garden of Eden itself. Once you see these connections, you'll never be able to look at the Megillah the same way again.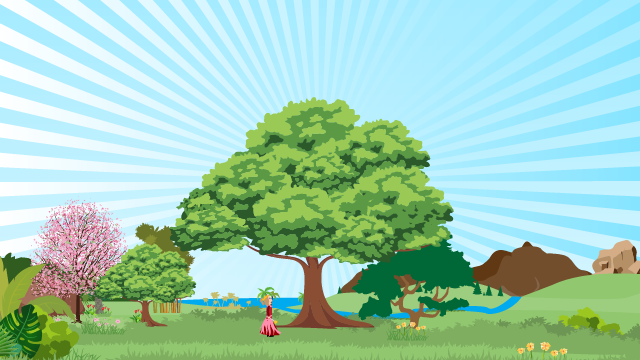 What Does Purim Mean?
"Lots": What Kind of a Name is that for a Jewish Holiday?
We know why Purim is called Purim, right? Because of the "lots" that Haman cast in order to decide when he would murder the Jews (picture a giant Bingo machine). But those "lots" almost led to our annihilation! Why on Earth, then, did we name a holiday after them?
These Purim videos explore the possibility that 'lots' contain a hidden meaning, a meaning that has less to do with Haman's plots than with Esther's heroism. Indeed, 'lots' may hold a key to a face of Purim – and Esther – that we have barely seen before. Start watching and explore for yourself what the name – Purim – might really be about.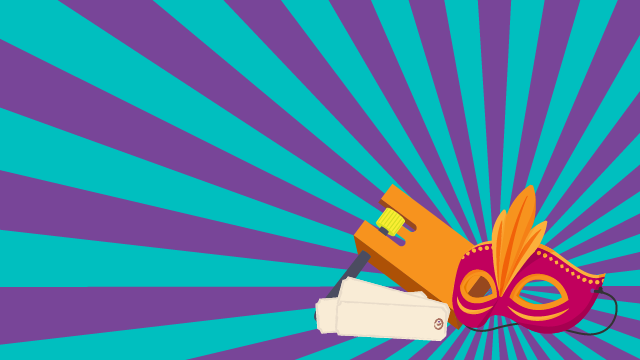 Mordechai's Hidden Story
Why Did Mordechai Refuse to Bow to Haman?
Do you remember the part in the Megillah where Mordechai refuses to bow to Haman? It's a major turning point in the story of Purim. That's what gets Haman so ticked off that he decides he wants to annihilate the entire Jewish people. But did you ever wonder why Mordechai refused to bow? Was Mordechai just trying to get under Haman's skin? And if so, was his decision justified?
We often explain to our kids that the reason Mordechai refused to bow is because bowing to a person is basically akin to idolatry. As a good Jewish boy, Mordechai would never do that! But this explanation doesn't feel so satisfying – because plenty of people in the Torah bow to other people... like Abraham (who bows to Avimelech) and Jacob (who bows to Esau). Weren't they good Jewish boys, too? A closer look at the Megillah reveals another possibility – which will may just change the way that you see the entire story. Click for more.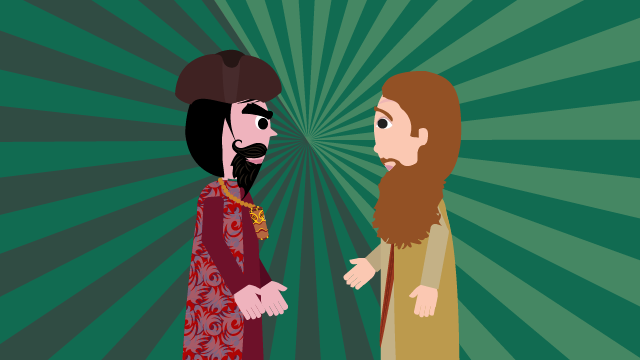 Megillat Esther: Just For Kids?
Approaching the Purim Story with Intellectual Honesty
Let's be honest: when we gather to hear the story of Purim read, even if we're following along dutifully in our Megillahs, are we really "listening"? We've heard it so many times, and it doesn't help that the Megillah reads like a kid's story: a buffoon of a king, an evil villain, a beautiful princess, a brave hero…
But when you start paying attention, you realize that there are some glaring problems with the story: things that seem to make no sense at all. Like, think back to when Esther is finally granted an audience with the king. Instead of asking him to save the Jewish people, she requests a private dinner with him and Haman – twice! Or, what about Haman – he gives the king all these strange reasons he wants the Jews killed; why doesn't Haman just focus on them breaking the king's laws?
If you put all of the glaring problems together, a different picture begins to emerge. In this Purim video series, Rabbi Fohrman sheds a whole new light on Megillat Esther. Enough of the kids' play – it's time to celebrate Purim as adults.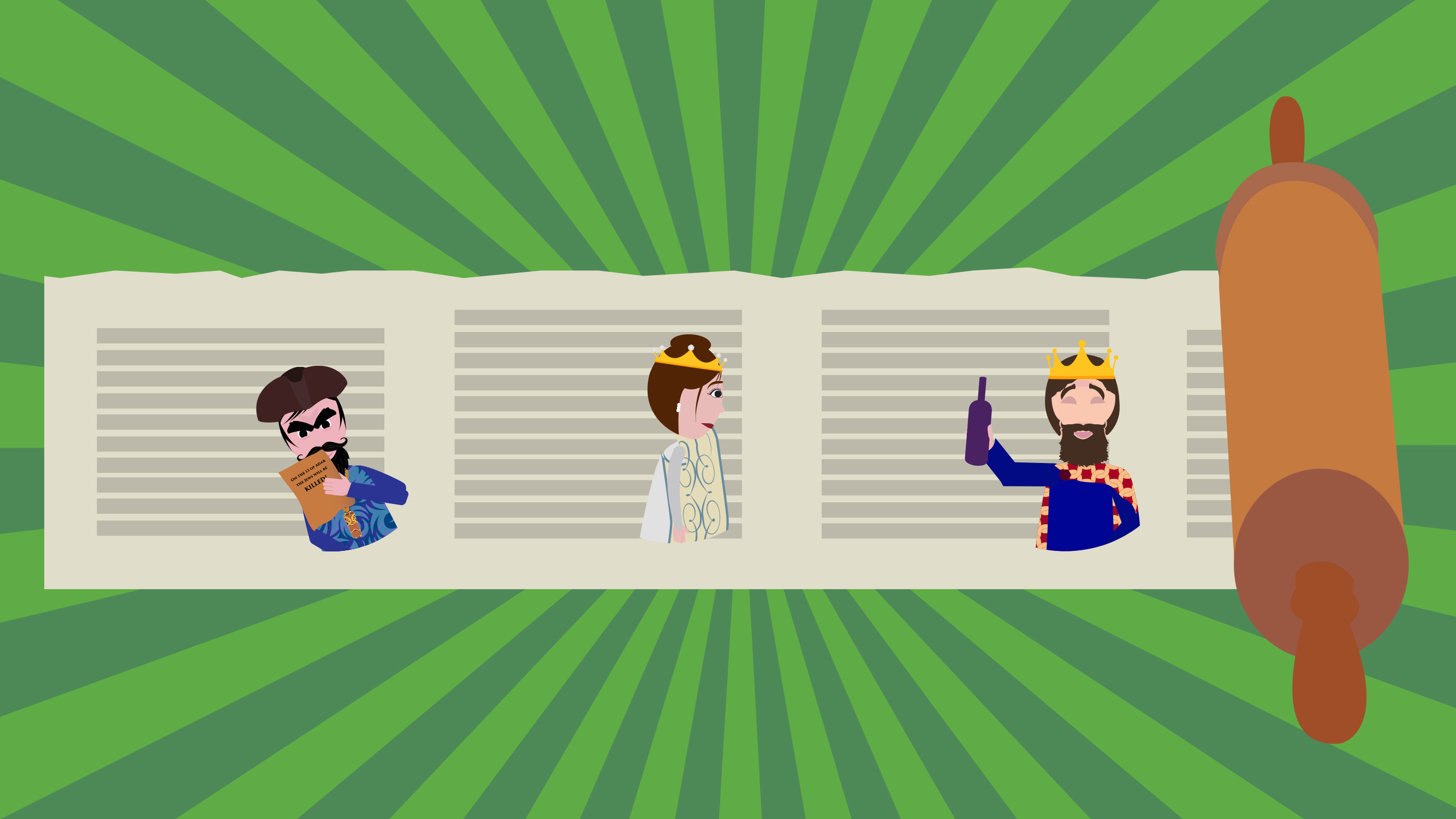 Finding the Meaning of Purim
The Purim Story You Haven't Heard
Purim is an astounding holiday, and when we say "astounding," we mean, astounding that it became a holiday at all! The victory of Purim seems to be entirely political – that is, not spiritual. Mordechai and Esther managed to save the Jews from a national holocaust – incredible, but is there anything spiritually meaningful for us, two millennium later, to take from that, for me, and my life?
The conventional answer is that the lesson of Purim is, "God works behind the scene." And it's true, Megillat Esther is full of all of these coincidences that seem to come together and not really be coincidences at all. But ultimately, that seems philosophical, not practical. Still, how should the story of Purim impact me? How does it change the way I live my life?
In this video series, Rabbi Fohrman shows us that the Megillah is even deeper than God working behind the scenes. It's about how we look at the past – how we remember our national history – and how we use it to redeem our mistakes. The Megillah teaches us how our memories inform our present, and how the layers of meaning embedded in Megillat Esther are startling, profound, and completely relevant to our lives.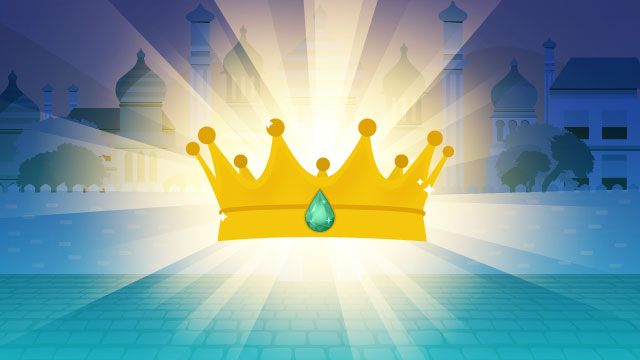 Celebrating Purim in the 21st Century
Whether you're familiar or new to celebrating Purim, there are many customs and meanings – both festive and spiritial – to discover. We dive into detailed explanations of what Purim is all about and Esther's Fast Days in our 101 guides. For beginners and advanced, discover the deeper meaning to why celebrating Purim is still relevant in the 21st century.